Museum and Park Kalkriese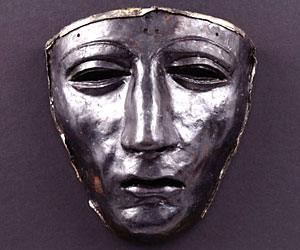 In Kalkriese east of Bramsche at the foot of the Wiehengebirge the famous Varus Battle – formerly known as Battle of the Teutoburg Forest - took place. The Roman governor Publius Quinctilius Varus had been betrayed by his Germanic ally Arminius and was defeated in a fierce battle. Many Roman findings witness the incident. They are on display in a permanent exhibition in the museum specially built for this purpose.
A new visitor's centre has opened in 2009. Since its opening, the building has repeatedly hosted a variety of special exhibitions and events, thus always offering – independently of weather conditions – new attractions to the visitors.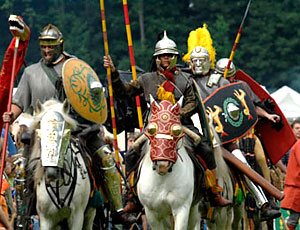 The spacious area between Kalkriese Hill and Great Moor has been transformed into a park like landscape, where visitors may "conquer" the battle field individually. Reconstructed parts of the rampart alternate with pavilions, steel sheets - sometimes bearing short ancient quotations of Tacitus or others - cover the ground leading the way; the "Roman Path" follows the course of the legions through the rough terrain.
Museum and park are also setting of many worthwhile events. "International Roman and Germanic Days" alternate every two years with "Osterleuchten": In even years the antique battlefield is illuminated by lasers, lights and fireworks and a big family programme with music and pyro-art on different stages complete the programme on Easter Sunday. In uneven Years the visitor is plunged back in time. Re-enactors revive life and events of 2,000 years ago on Pentecost.
For more information click here: