Site 13: Stone Key (13)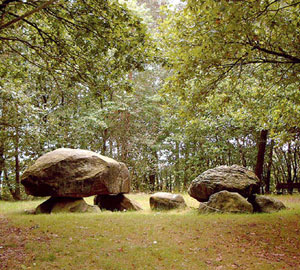 South of Apeldorn close to Meppen directly at the road side is an eye-catching little megalithic grave. It has only three bays and is just five metres long, but it is in a very good state of preservation and characteristic. Except for the middle capstone all monoliths are in situ preserved.
The grave was named after the legend that it was not the stork that brought the babies, but that you could get them from underneath a stone. One only needed the right key to open up the stone.
Directions for PDF-download: